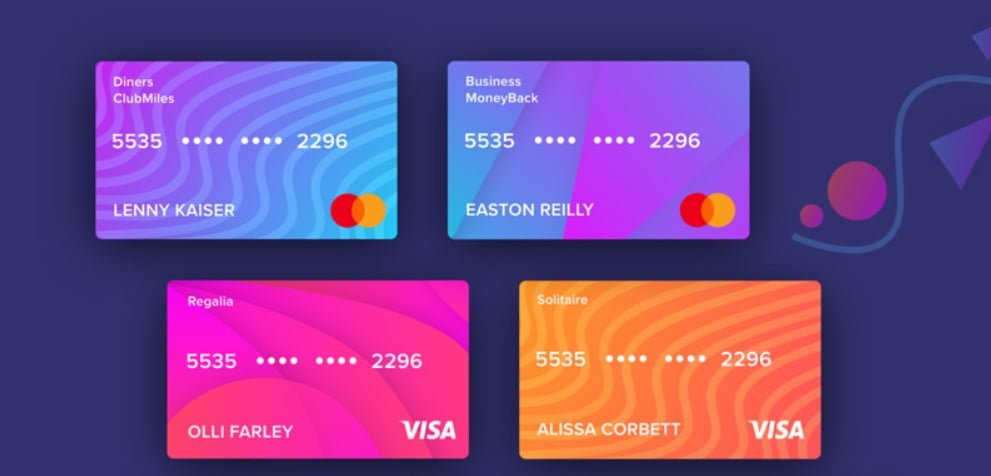 In today's post, I am going to be making a list of the top International VISA or Mastercard, you can get for free and available in all countries in the year 2021. It will work in the USA/UK/Philippines/Saudi Arabia/Germany/Bangladesh/Nepal/Pakistan". Top 10 cards from where you can get a FREE MasterCard / VISA card / Free International Debit Card without any bank account (virtual or physical card).
All are supported as a virtual card for PayPal. I have discussed all the basic information to give you an overall idea so that you can select the best card for your needs. With these physical cards / virtual debit cards, you will be able to make all kinds of online transactions including shopping, recharges, bill payments, etc. After selecting a suitable card, all you need to do is just visit the website or download the app from the Play Store / App Store and register yourself.
The service provider might ask you to verify your account. You don't need a bank account to operate most of these cards and you can load money in this account using any debit/credit card from your friends or family members or your own if you have one. In most cases, there are no annual maintenance charges and no transaction charges for most of these cheap/free Master Card or VISA cards.
Here are the top 10 apps or services, where you can get the card you want online which is either free or cheap. Please visit the website or app page of any of these top 10 service providers using the links below and check all the information you need:
1. Payoneer
Payoneer offers multiple payments and overseas money transfer solutions they offer both virtual and physical cards. The Payoneer virtual card has some limitations because it is only available with select mass payout companies where Payoneer Virtual Card" is listed as one of the payment methods but the physical card is easier to get. Payoneer works in many countries, and with multiple currencies but they do not offer their cards worldwide.
2. Neteller
Neteller is similar to Payoneer, they have multiple payment solutions and with Neteller, you can transfer money, overseas in multiple currencies. You can register and get your virtual prepaid MasterCard with NETeller which is also known as NET+ card. I believe there is also an option to get a physical card it works in multiple currencies so if you are interested you can go ahead and check whether it works for you or not.
3. Privacy.com
privacy.com creates secure virtual cards and completes checkout forms for you. it masks or hides your real card details you can create multiple virtual cards that can be used at multiple online shops or merchants. privacy.com is free to use they make their money by taking a little percentage from the interchange fees that merchants pay to Visa and the banks. You will need your existing card to use privacy.com and you have to be a resident of the U.S. to register, it is mainly used for security purposes and it is free.
4. Paypal Prepaid Card
The PayPal prepaid card is a master card that can be used anywhere MasterCard is accepted the card can be reloaded with funds via direct deposit or a transfer from a link PayPal account so you can register get verified and apply for a card from PayPal website or app.
5. QIWI Wallet
With Qiwi wallet you can get a plastic physical Visa card and free virtual Visa card. You can transfer money, make and receive payments, you can also apply for loans international transactions can also be made. Qiwi is a Russian company that works in Russia but can be accessed from anywhere in the world, their website and Google Play Store page it is available in English, but some features might be unavailable. A phone number is required for registration you can top up the wallet balance without any fees using a card or via online banking.
In addition, the QW account can be linked automatically to a virtual or physical prepaid card that can be used to make purchases at retailers that accept Visa worldwide. Consumers can load their QIWI Wallet prepaid accounts by different sources and methods.
6. smiONE Card
smiONE or SMI 1 offers a Visa prepaid card which you can reload whenever you want so there is no need for any credit check, an existing bank account is also not required. They also support international transactions it's an American company and the smiONE card will work for people in international countries, check their website for all the details. They also have an app which is available to limited customers, you can check their app page for further details.
7. PayMaya
PayMaya is a company from the Philippines they offer both virtual Visa and MasterCard when you register with them. They also provide physical plastic cards as well, at the moment they only operate in the, Philippines. With PayMaya you can transfer money, pay bills, make payments and so much more.
8. Walmart MoneyCard
With Walmart money card you can get a reloadable prepaid Visa or MasterCard with no credit check required and no bank, account required. You can reload the card for free using online bank transfer, direct deposit, or Walmart check cashing. With Walmart moneycard you can win attractive cash backs on walmart.com and Walmart stores.
9. Netspend
Netspend offers free paid Visa and MasterCard, you can create your own designs or add your own photo with custom cards. With NetSpend, it is possible to create a temporary virtual card to keep your actual account details or card details safe when you shop online. it works in the US for sure, you can also check out if it works in your country by visiting this link.
10. Caxton
Caxton is based in the UK but it also supports multiple currencies, it will also work in other countries so please give it a try to be 100% sure. if you are from one of the European countries you should give it a try, you can get a physical MasterCard by applying online, the card will be delivered in three to five days. There is no Commission and the card can be used for international transactions.
No overseas ATM fees. Global usage with competitive exchange rates. Easy to load your card. Manage your travel money on the go using our app. Choose either our free Black card or subscription Red card for even better rates.
We are sorry that this post was not useful for you!
Let us improve this post!
Tell us how we can improve this post?
I am a crypto hobbyist, i offer Tips and Reviews on the best blockchain technology, crypto assets, emerging fintech trends, Country flags, banks virtual accounts, and the best Paying Legit Networks.
Check out my Latest Articles in the Following Categories here:
Cryptocurrency Payment System Countries Credit Card Reviews